Fully Integrated RIS-PACS in the Cloud Streamlines Operations
FORT LAUDERDALE, FL – August 30, 2013, – Comprehensive Breast Care Centers (CBCC), an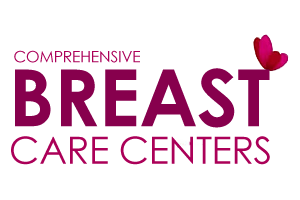 affiliate of the Center for Diagnostic Imaging (CDI) and Digital Medical Imaging (DMI), is opening a new location this month. Noted for its advanced breast diagnostic imaging technology, CBCC has implemented AbbaDox Rad, the IDS cloud technology platform for radiology with end-to-end workflow solutions to streamline operations across all CBCC facilities.
"Their fully integrated RIS-PACS platform and cloud technology makes it easy for us to remain agile and adapt to market conditions," says CEO Joseph Oksemberg. "In a client-server environment, we could not have been able to expand with such ease and in such a short timeframe. This represents a true advantage in a competitive market."
The new facility, marking the third for CBCC, represents an expansion of CDI and DMI which also operates two multi-modality imaging centers in South Florida.
In addition to the advanced 3-D PACS in the cloud and electronic patient chart, AbbaDox RAD will allow CDI to:
Centralize patient and resource scheduling
Speed patient check-in
Verify insurance eligibility instantly
Report diagnostic findings with speech recognition or transcription
Track mammogram results with BIRAD reporting and generate lay letters
Cross-check patient roster with daily billings
Grant DICOM image and report access to referring physicians via web portal
On the administrative side, a smart IT strategy can make the difference between success and failure in the evolving healthcare market. "Given the changing landscape of healthcare, administrators must keep tabs on the business metrics and closely align operations with business goals," says IDS CEO Yaniv Dagan. "Our technology provides the operational time-saving applications and business analytics to endure trends such as lower reimbursement costs."
Led by Medical Directors Eric Godreau, M.D., and Leslie Frost, M.D., CBCC South Miami offers mammography, ultrasound, tomosynthesis (3-D mammography), bone density scans, breast tissue ultrasound and stereotactic-guided biopsies. It is one of only of a handful of centers in the country to offer advanced breast imaging technology by Hologic that combines 2-D digital mammography and 3-D tomosynthesis. A grand opening event for the new location is scheduled for mid-September.
About IDS
IDS is the leader in cloud healthcare information technology and radiology software and solutions. Through its fully integrated platforms, IDS enables its clients to automate the creation, distribution and management of clinical documentation and diagnostic images. As the only company with such a range of products and capabilities in the cloud, IDS improves the key stages of care delivery and complements them with powerful business and analytics tools. For more information, please visit www.abbadox.com