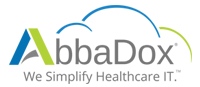 AbbaDox
and
ImagineSoftware
have joined forces to bring you the ultimate integrated RIS + Billing solution. This all-in-one solution is equipped with best in breed automation to save your practice time and increase revenue collection.
Over and above our integrated RIS + Billing software, together we offer the following features that were developed with patients of radiology practices and imaging centers like yours in mind:
Sign Up to view the recorded webinar.
Online appointment scheduling
Contactless check-in
Patient vehicles become the new "waiting room"
Patient payment portal
No need to touch credit card machines
Customizable text messaging
Remind patients of appointments and alert them when results are in
Join us to learn how we can begin saving your practice money, enhance patient engagement and streamline your Revenue Cycle in time for 2021.