The 2023 SBI Breast Imaging Symposium offered providers and technology experts a chance to come together to learn, network, and share best practices for improving how we conduct, coordinate, and care for the millions of women's health imaging exams each year.
Hosted at the Gaylord National Resort & Convention Center in National Harbor, Maryland, from May 4-7, 2023, this year's Symposium theme was "Advancing What's Possible: Better Every Day."
The event, which included educational sessions, panel discussions, and a "Shark Tank"-style interactive competition, featured a host of industry experts delivering the latest information and emerging trends for breast imaging and patient care. Attendees learned about the latest technologies, protocols, and strategies for ensuring the most optimal outcomes for breast imaging patients.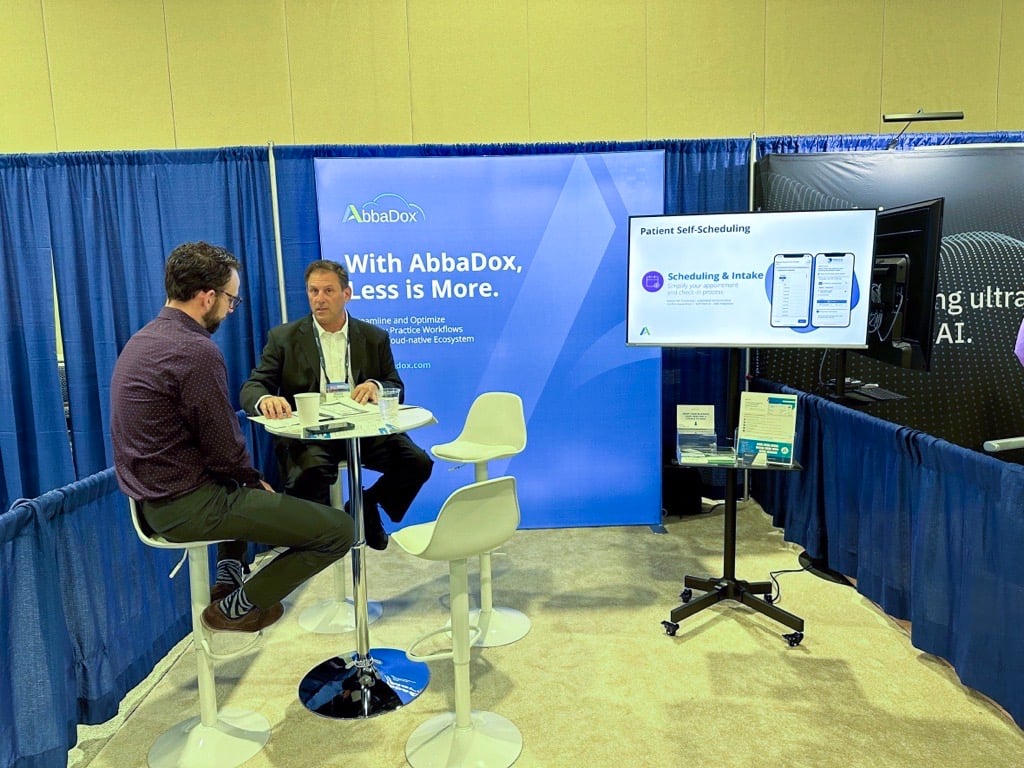 Notably, the Symposium highlighted ways to improve the care of underserved patients and techniques for boosting self-care and career development. The event also provided an opportunity for attendees to build relationships with one another and benefit from networking and knowledge-sharing.
Improving Patient & Provider Outcomes with AbbaDox's Breast Health Workflow
The symposium was a perfect opportunity for the AbbaDox team to meet with providers and demonstrate how a seamlessly integrated breast health workflow can help improve patient experience, outcomes, and provider efficacy.
Delayed care and inefficient imaging operations can lead to poor breast health outcomes, staff engagement, and practice efficiency.
AbbaDox's Breast Health Workflow provides a comprehensive solution that optimizes operations and ensures accurate data collection. Using an innovative suite of applications and tools, our workflow enables providers to:
Centralize breast health records and data in one window

Create electronic patient and technician forms for streamlined data collection

Assess breast cancer risk using Tyrer-Cuzick Scoring

Streamline biopsy and pathology workflow processes to provide the best possible care

Track patient activities for recall and follow-up appointments

Utilize the EQUIP Workflow to improve technologist-radiologist collaboration
By helping practices become more efficient, AbbaDox's Breast Health Workflow plays a crucial role in helping imaging centers meet their goals of improving procedures, processes, and patient care.
The Future of Patient Care Is Now
When it comes to women's health, time is of the essence. That's why AbbaDox designed a cutting-edge workflow to streamline and optimize breast health operations. Attending SBI is just one of many ways AbbaDox continues to collaborate with professionals in the field and engage in conversations that lead to better patient care.
Practices and patients cannot afford to wait any longer. Enhanced solutions must be implemented now – the future of women's health is counting on it!
Learn more about AbbaDox's Breast Health Workflow and how it can empower your practice operations and staff to provide the best care for your patients.
Together, we can continue advancing what's possible and be better every day!