It's no secret that the current climate is presenting real challenges for diagnostic imaging centers around the country.
The following concerns are top-of-mind for practice managers and imaging center leadership:
Shrinking reimbursements
Increasing employee burnout
Expanding regulatory requirements
Growing competition
Rising operational expenses
Unfortunately, many of these demands and challenges are out of your control.
So, what strategies are there to remain profitable when there are so many uncontrollable factors?

Interested in seeing where you stack up with your peers within U.S. diagnostic imaging centers?
Register to download our report (a $295 value).
Reduce Operating Expenses
In 2021, industry diagnostic imaging center operating expenses as a percent of revenue were just over 85%, a percentage that continues to increase year after year. Of those operating expenses, the largest portion (around 51%) goes straight to labor and employee expenses.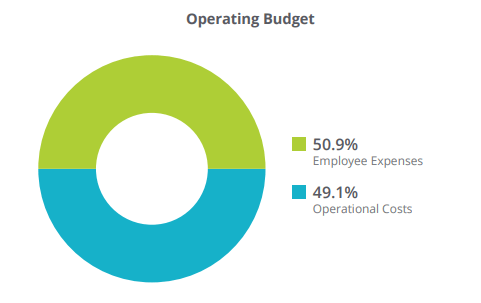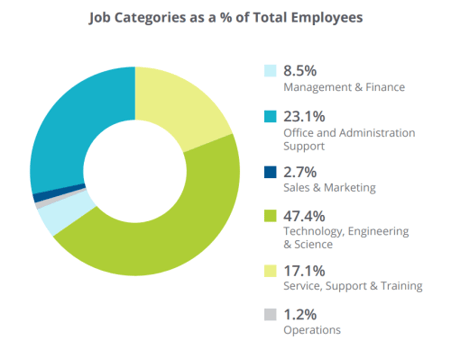 With so many open positions and the healthcare sector slow to recover from the pandemic, diagnostic imaging centers must find innovative solutions that reduce their operating costs while increasing productivity, service, and satisfaction (patient and employee). So what can you do to remain profitable at your Diagnostic Imaging Center? At the top of the list is automation (digitation) of the front office and the patient engagement. Automating these two tasks helps overcome staffing and productivity challenges while ultimately reducing operating costs.
Increase Referrals
The competition is fierce, especially for referrals, as the number of outpatient companies and locations is on the rise. Winning over referral doctors in your area is vital to increasing revenues and profitability.

Physician referrals can enhance your revenues and expand the reach of your business, offering a sustainable way to increase profitability, especially during challenging times. If a physician referral marketing strategy isn't in place at your diagnostic imaging center, a physician referral CRM can help tremendously in gaining an advantage over competing outpatient centers.
Expand Patient Appointment Volumes
With patient no-show rates as high as 20% for certain appointment types like MRIs, turning patient no-shows into committed confirmations can help offset some of the uncontrollables that negatively impact your practice's profitability. But beyond reducing patient no-shows, practices must also prioritize expanding appointment capacity.
Profitability at diagnostic imaging centers is truly dependent on the volume and consistency of patient appointments. By prioritizing more efficient scheduling workflows and automating key tasks for both patients and administrative staff, your practice can increase patient (and staff) satisfaction while scaling appointment volumes at much greater rates.
Implement Solutions That Overcome Challenges and Enhance Profitability
Though the diagnostic imaging industry has a market size of more than $19 billion, 30% of practices are NOT profitable. Don't let your practice be one of them.
From declining reimbursements to growing competition and industry regulations, many of the existing market challenges are out of your hands. But with flexible solutions that streamline your operations, you can ensure your staff, equipment, and practice are always operating at maximum capacity with minimum manual intervention. When you reduce operating expenses, increase physician referrals, and expand patient appointment volumes through tools like:
Patient engagement solutions
Referring physician marketing
And automated scheduling workflows,
Implementing any or all of the strategies will help you remain profitable at your Diagnostic Imaging Center enabling you to offset those uncontrollable challenges and take back control of your bottom line.
Interested in learning more about the state of the industry and the impact of current trends on radiology practices across the country? Download our free report here ($295 value): LINK