AVENTURA, FL (April 16, 2021)
The AbbaDox Team is excited to announce that Ryan Van Beek has joined AbbaDox as Director of Imaging and Teleradiology Services.
Ryan brings more than 15 years of experience transforming healthcare operations and leveraging technology strategies that drive scalable growth and profitability. He is a consummate professional that is well-versed across many healthcare verticals including imaging, radiology, and teleradiology services. He has served in a variety of Director of Technology and Chief Information Officer positions throughout his career, allowing him to improve patient outcomes at single-physician groups, community-based hospitals, special surgery centers, and large-scale national organizations along the way.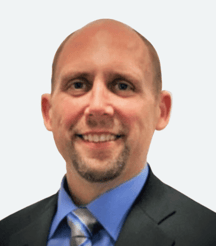 As the Director of Imaging and Teleradiology Services at AbbaDox, Ryan will be responsible for aligning cloud-based and hybrid technology solutions to solve imaging and distributed radiology pain points and streamline operational efficiencies. He will report to AbbaDox's CEO Yaniv Dagan and will serve as a trusted adviser for AbbaDox clients and senior leadership internally.
Ryan fits right in with AbbaDox's customer-first culture and strong commitment to continuous innovation. His unwavering passion for the industry and unmatched attention to detail will be tremendous assets in continuing the explosive growth AbbaDox has experienced over the past few years.
"Now that we have expanded our solutions into the Teleradiology space, we couldn't be more excited to welcome Ryan to the team in this newly created role. His depth of knowledge, respected reputation, and steadfast belief in the power of cloud-based optimization will help expand our reach within the market and enrich our team all while remaining focused on the personalized level of customer service AbbaDox is known for. We are lucky to have him on board," said AbbaDox CEO, Yaniv Dagan.
When he's not cloud computing and improving distributed teleradiology services for clients, you can find Ryan spending time with his daughters or perfecting new gravity tricks with his yo-yo.
"I am excited to work with an amazing team of like-minded intellectuals who are pragmatic problem solvers, driven to ensure 100% client satisfaction. When I was humbly asked to join this team, as we say in NYC, it was an offer I couldn't refuse," said Ryan.
For more information on AbbaDox's industry-leading solutions, visit www.abbadox.com.
About AbbaDox
AbbaDox is a software-as-a-service company and a leader in radiology information management services. AbbaDox and its suite of mission-critical applications allow radiology organizations to adopt new technologies and transform their traditional on-premise IT infrastructure into a modern, scalable, and secure radiology information system.
With its innovative solutions, AbbaDox improves operational workflows, enhances key stages of patient care delivery and coordination, and provides powerful business and analytics tools. AbbaDox offers a complete enterprise solution for imaging practices and radiology departments through seamless integration and interoperability with best-in-class vendors that offer speech recognition, image viewing, billing, and patient transportation. To learn more, visit www.abbadox.com or follow AbbaDox on social media.