As one of the most prominent health information technology events of the year, the HIMSS 2023 Global Health Conference and Exhibition brought together more than 40,000 industry professionals from around the world. This year's event, which was held from April 17-21st at the McCormick Place Convention Center in Chicago, included education and exhibitions centered around a few key topics:
Improving care delivery by streamlining health information

Prioritizing employee engagement, retention, and well-being

Transforming processes and operations

Implementing innovative business models and digital transformation strategies

Exploring digital healthcare-centric technologies that improve care delivery and health management
The AbbaDox team was thrilled to be back at HIMSS with so many industry professionals, thought leaders, and partners to build connections, exchange knowledge, and showcase key workflow solutions that transform operations and care delivery.
A Journey to Health Innovation: AbbaDox's AWS Partner Theater Talk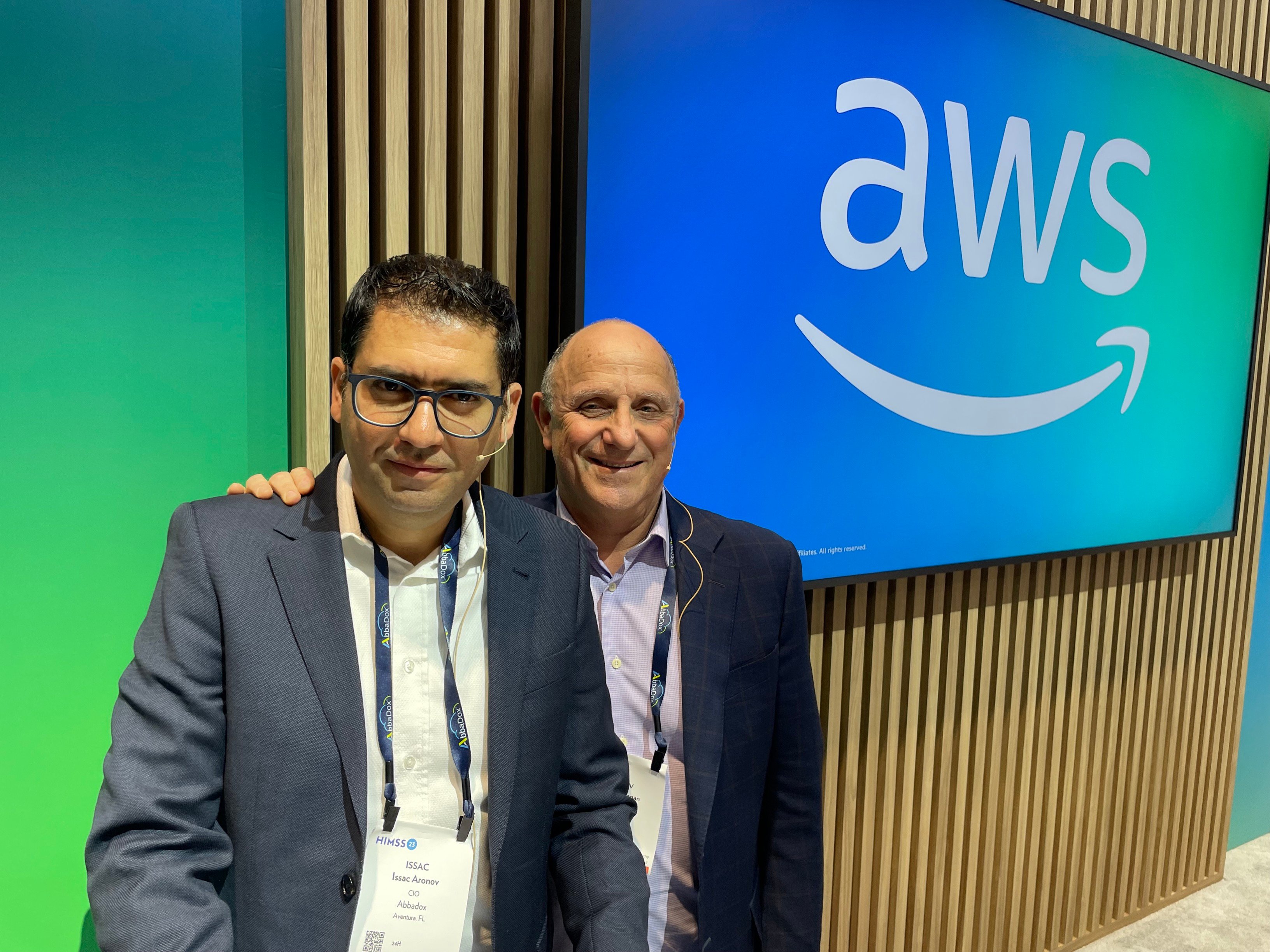 AbbaDox CEO, Yaniv Dagan, and CIO, Isaac Aronov, were invited to present an AWS Partner Theater Talk at the AWS Booth around the Journey to Health Innovation for Diagnostic Imaging IT.
The two talked extensively about the market landscape and industry trends that are driving momentum for cloud adoption in imaging IT.
The current state in the imaging IT market is centered around single-point applications, poor interoperability, lengthy and costly migrations, a rip and replace model for software, and on-premise hardware. Other factors driving cloud adoption include:
Tighter budgets

Security risks

Interoperability challenges

Provider scale and complexity

Evolution of care models
And though diagnostic imaging volume is growing, more than a quarter of imaging centers are not profitable. With operating expenses outpacing revenue growth, the profitability problem will continue to prevail. Practices are eager to find innovative ways to optimize operations, minimize IT burdens, and reduce costs, and cloud-native platforms like AbbaDox are just the solution.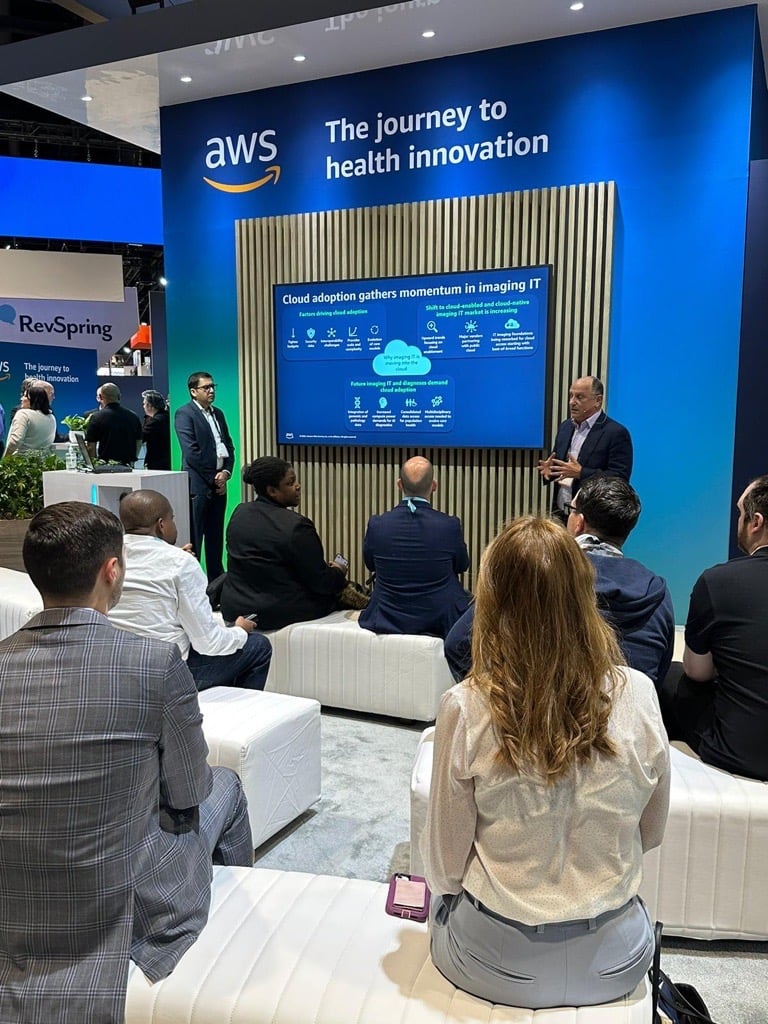 During the AWS Partner Theater Talk, Yaniv and Isaac also talked about the movement from software to solutions. The future state of the imaging IT market will see practices implementing a single, centralized-solution with modular applications that offer:
Integration and data liquidity

Flexibility

Faster implementations

Scalability
And those early adopters will be the ones that benefit the most.
Yaniv and Isaac also shared the excitement around AbbaDox's multicloud strategy through its recent joining of the AWS Partner Network.
Looking Ahead: Trading Point Solutions for a Single Platform
Instead of practices spending an increasing number of hours and resources using multiple systems to manage the patient journey, imaging leaders will look to solutions that seamlessly integrate with different information systems like EHR, HIM, RIS, and PACS. Healthcare leaders will gravitate towards automating processes and synchronizing data in real-time through a single system that optimizes, automates, and improves care delivery.