Strategies to Address Staffing Issues in Outpatient Imaging Centers
Staffing has become a sharply increasing concern in 2022 among radiology practice managers. Headlines about inflation and the Great Resignation detail the impact across all industries, but the outpatient imaging market has been hit especially hard. With new systems to manage to address the complexities of a modern patient experience and the growing challenge of maintaining a higher quality of care, practices are feeling pressure to mitigate growing employee burnout without sacrificing the quality of care. Thankfully, myriad solutions exist to help prevent these compromises to practice performance and patient satisfaction.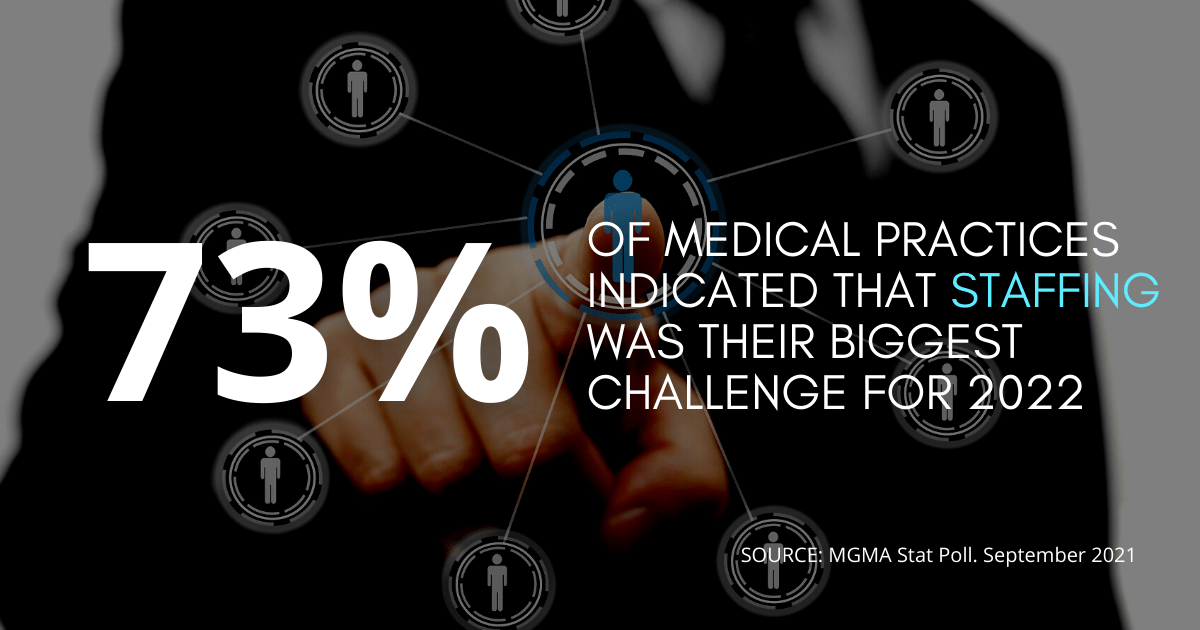 Interested in seeing where you stack up with your peers within U.S. diagnostic imaging centers? Register to download our report (a $295 value).
Reconsidering the Remote Workforce
One staffing solution that is being used more and more frequently across all industries is the remote workforce. With cloud-based solutions, practices can have access to a larger talent pool to work tasks associated with appointment coordination, registration, and pre-registration tasks while decreasing costs associated with local hires. Some of these tasks can also occur outside of standard operating hours, leading to an improved experience for patients who will not have to wait on administrative tasks to be completed upon check-in. This increased flexibility also allows for greater work-life balance among employees, which can help with retention rates (Why physicians need work-life balance (medicaleconomics.com)). Additionally, while many in the workforce have been reluctant to return because of COVID (or as much as one-third of non-clinical staff due to vaccination requirements), administrative tasks can resume with a remote workforce with no need for in-person staffing for traditional paperwork-related tasks.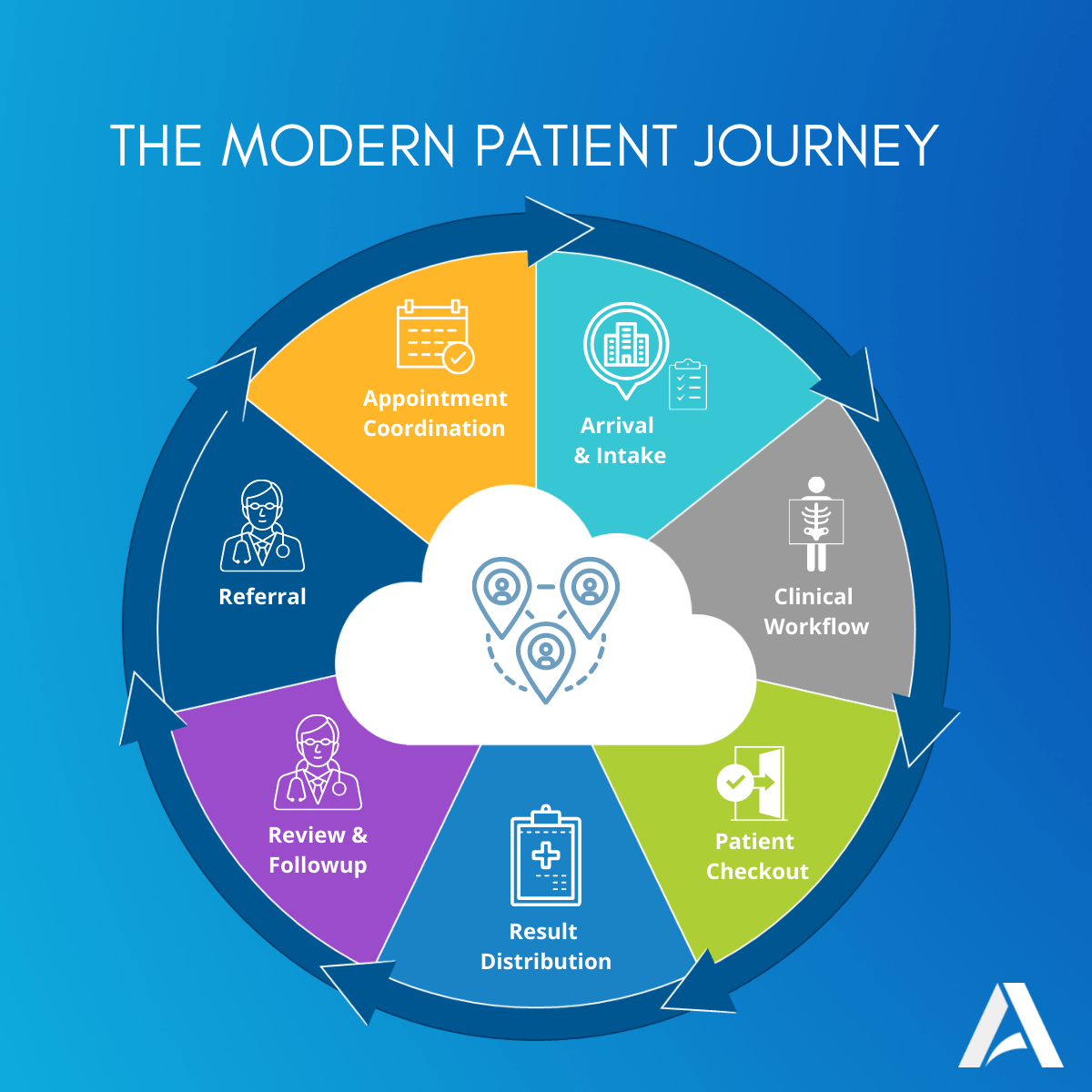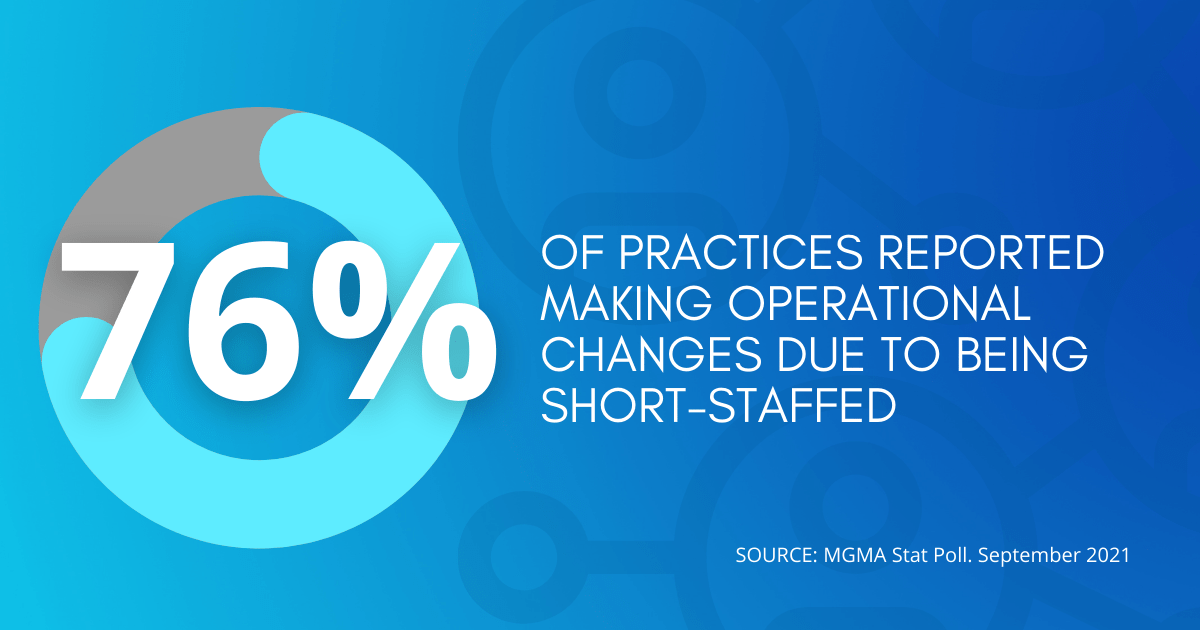 Consider the Automated Workforce
One of the most significant developments in healthcare is automation. By automating tasks like appointment reminders, follow-ups, and even basic administrative tasks, you can free up your staff to focus on more important tasks. Additionally, by using SMS technology and robocalls, you can keep your patients updated on their appointments, book appointments, and reduce no-shows. Automation can also help with retention by reducing the burden on your staff to perform repetitive tasks.
By focusing on delivering patient-centric care, outpatient imaging centers can actually reduce burnout and optimize practice operations. Implementing a combination of these staffing solutions will allow practices to not only improve their bottom line but also provide a better experience for their patients.
Digitization of Paperwork at All Stages of the Patient Journey – A Win-Win for Patients, Physicians, and Staff
It's also important to note that manual paperwork is not just contributing to burnout. It's making your practice inefficient, contributing to productivity loss. A study from PriceWaterHouseCoopers indicates that up to 8 hours of time is lost managing paper documents per week, and that mid-size businesses lose up to $91,500 annually in lost documents alone. ((51) The True Cost of Paper in Your Business Operations | LinkedIn) Reflecting on these hidden costs may give practice managers a different perspective on how an investment in paperless technologies can make room for staffing improvements.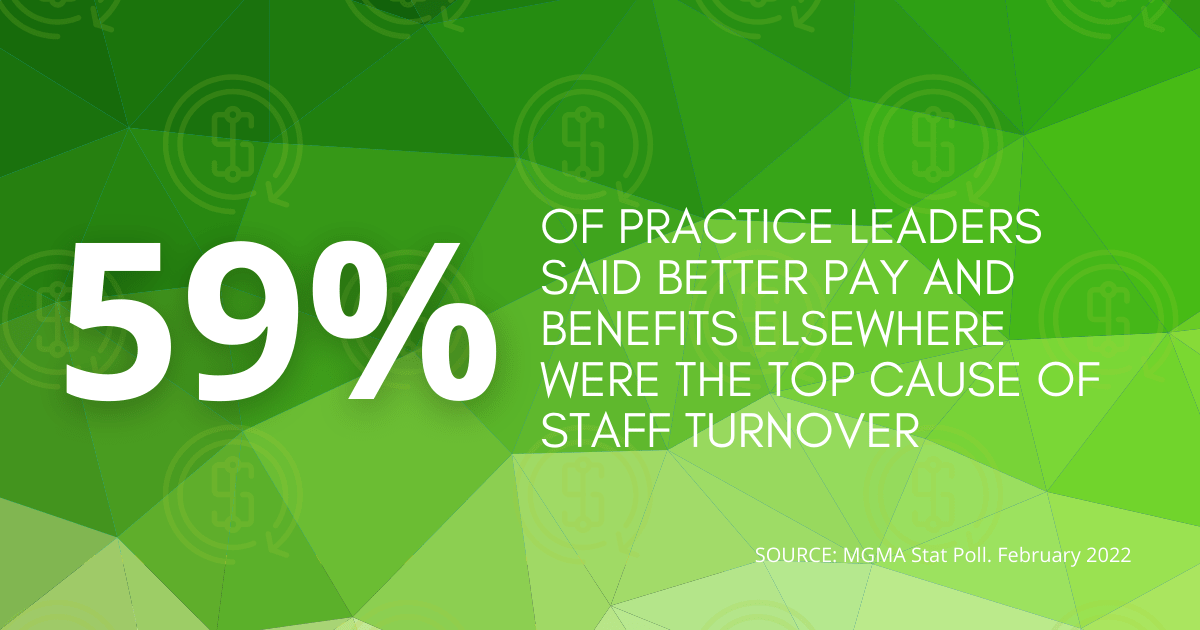 While most practices still use a combination of physical and digital document workflows, many are unaware that there are options available to digitize the entire patient journey without drastically changing workflows. This includes everything from referrals, online registration, and appointment scheduling to e-consents and digital signatures. By digitizing these processes and automatically providing access to documents through patient and physician portals, you can reduce the burden on your staff and empower your patients. Patients will no longer have to wait for paperwork to be completed to check in, check out, or read their results.
Incentives for Employees
Another staffing strategy that has been gaining popularity is the use of incentives to reward top-performing employees. This can come in the form of bonuses, time off, or other perks that make working for your practice more attractive. This is especially important in the current market when practices are competing for staffing against larger radiology groups and health systems. By showing your employees that you value their performance and appreciate their dedication to providing quality patient care, you can set your practice apart as an employer of choice. By using analytics in your RIS software, you can set important goals and KPIs and reward your local and remote workforce for achieving these milestones.